The hood gets to young girls early. The wolves of ghetto life will watch your daughters and bite them early, infecting their unprepared minds. The ravenous thugs that rule the 'hood' target young beauties and get to them ahead of more decent young men. By the time proper young men are fully groomed, and seek brides, their peer group of female candidates have already been bitten by the wolf pack. A large number are already single mothers and/or seduced by street culture.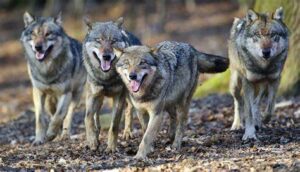 How does this happen? Gang culture and the proliferation of the illegal drug economy (it is no longer just a trade). Large amounts of illegal profit advanced younger males ahead of adult males, so that they hold all the monetary power to control the economic environment. The addition of intimidation by the associated armed gangs confirms to the young girls/ladies that the street thug's status is solid. THEY control the immediate world about them–not adults.
She seeks male attention and is presented with choice between an awkward honest young man who might have money for a movie, and not very smooth, or a young thug who has been indoctrinated ahead of his time into the local gang structure. He can use a gun to threaten anyone who dares interrupt their fun–even adults. He can splurge his illegally gained money on her to buy foolishness and weed. For a young girl this is tantalizing. Her choice is obvious.
These young men are clearly detrimental to the community, right?
Not for the bitten. Once the hood wolves bite the hind leg of the young girls, they are like victims of a vampire and forever tainted.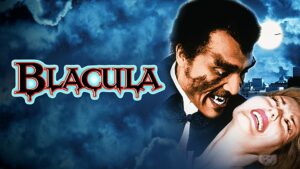 At an early age, they are seduced by a counterfeit lifestyle, and they continue seek the ease of that irresponsible life as adults. They still crave the wolves who infected them for life. In his world she can be irresponsible—anywhere else she is accountable and behave like a lady. With him she can 'pop off' at the mouth and get her maniac street thug on you if you dare say something back.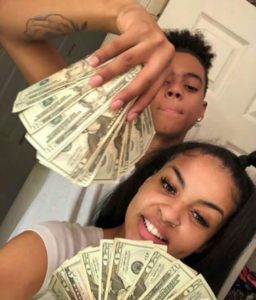 Expensive cars without the accompanying labor,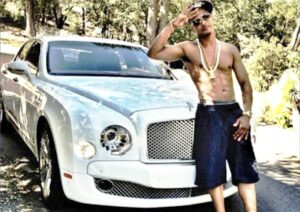 faddish clothing that would not survive in a normal world, and celebrations every night when responsible people are resting for work the next day. Who would say no to this?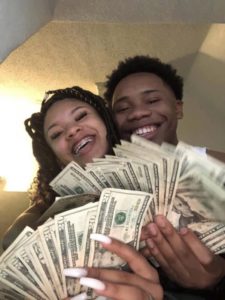 Much like gangsters will brag, she can just point, and her armed and violent male pursuers will, "take care of that problem". She goes unchallenged. Now you have an explanation for the belligerence so common to 'hood' women. The violent streets are her vengeful husband, not any man. And she will entertain ONLY those kinds of men, her identity and power come from that. If she experiments with a 'working man' or upwardly mobile man, her disappointment will emerge quickly. His long-term lifestyle is inconsistent with her short-term vision of day-to-day fun and/or survival. Forever tainted, bitten by wolves.
Let these women go. Do not attempt to rescue them or rationalize with them. Later in life, they will complain about the men they chose and will not make the connection to the poison in them from their teenaged interaction with the 'bad boys'. They were bitten by the vampire and are forever his.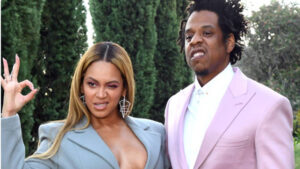 If you name the most prominent and beautiful women in urban culture, none are involved with their proper counterpart. Not one is with a man described as a 'gentleman'. Beyonce' is with Jay-Z, admitted street thug and drug dealer— "I did e'ry bit a crime I writ in mine, ran so much coke, I could shit a dime" (from Funkmaster Flex mixtape vol II).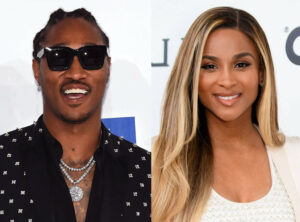 Ciara famously married rapper 'Future' and became his THIRD(!) baby momma. Kim Kardashian and Kanye West, Alicia Keys and Swizz Beats (the producer of DMX and Rough Riders). Foxy Brown, Nikki Minaj, Vivica Fox, etc. None of them sought black 'gentlemen'. They were bitten by the wolves "in them streets".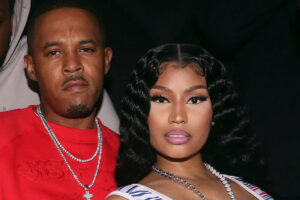 This condition holds true ONLY in the Black Community. No other community allows its youth to dictate its direction.
So why aren't Black women warning their daughters away from the doo-rag/saggy pants/tattoo on neck/street talkin' thugs?
Have they been bitten by the wolves?
Have you been bitten?
(I want to thank a female co-worker who I consulted for this topic. She confessed that reading this was personal, it was like I followed her in her youth. She is relieved that her own daughter has not been 'bitten by the wolves'.)