While you check me out, a LoFi track to chill to . . .
I met A$h Brown through a FB group titled, "In the Mix", and when he posted that he released an 'album' of chill hop tracks, I jumped right on it and was not disappointed. He created a laid back collection of tracks that go well with chillin out, reading or studying. Check out more of his stuff: A$h Brown on Spotify
Self Published Author
Conrad Queen
I've been a writer all my life. Wrote my first story at age fifteen, science fiction. Don't bother, I don't know where it is, maybe it's in my attic. My next outlet was lyrical creation as I watched the birth of Hip Hop music in my native South Bronx. Soon I was putting my own rhymes together, and not long after that an amateur group. Needless to say, we didn't hit it big, but as I grew into adulthood, my creativity refused to sleep. I guess it's never too late, because here I am with two books. Take a chance and buy one; you won't be disappointed.
Me at my first book signing, 2017. Papa Joe from Sunshine Square Liquor was so into my story that he invited me to set up in his store. Mrs Queen set me up with a cheese board spread over with brie, swiss, manchego, and crackers, so that those buying wine would stop to snack and then I could pitch the autobiography.
I was well received by the public.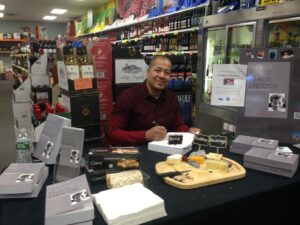 Additionally, This photo was taken by a fellow veteran from VFW Post 8300, Jason Neal (USA Ret.). I use this picture to this very day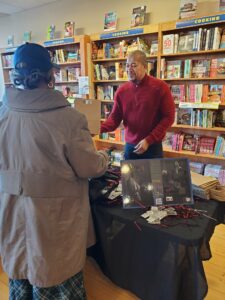 At Tanger Outlet, Riverhead NY for a 2019 book signing. I appeared here a few times, big thanks to store manager John Hollman. (Has since closed; looking for photo to replace link below).
I have what is called a 'colorful resume', and have been fortunate to experience many different things in my life. But the most fulfilling facet of my life journey was the twenty three years I was a member of the United States Army Reserve. My service took me many places, the Balkans, Southwest Asia, and a couple places that shall remain nameless. The twenty three years I wore the uniform challenged me deeply.
I don't regret a minute of it.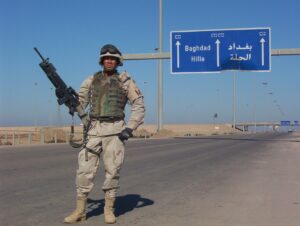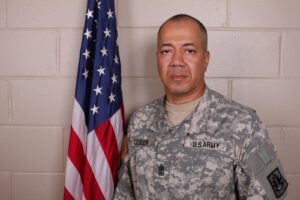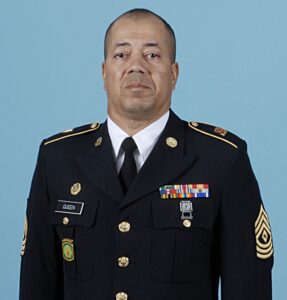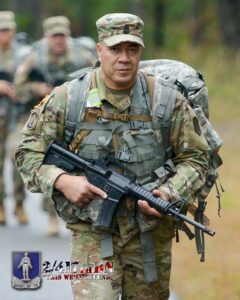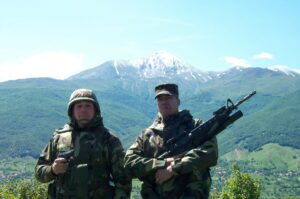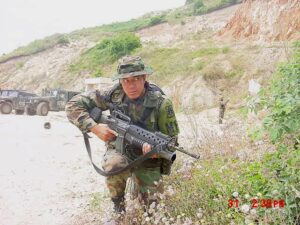 As stated above, many different experiences . . .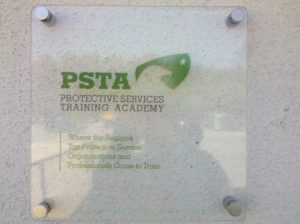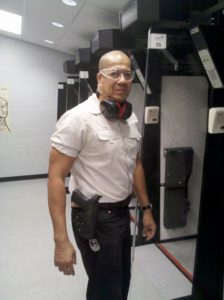 Training for Federal Protective Service